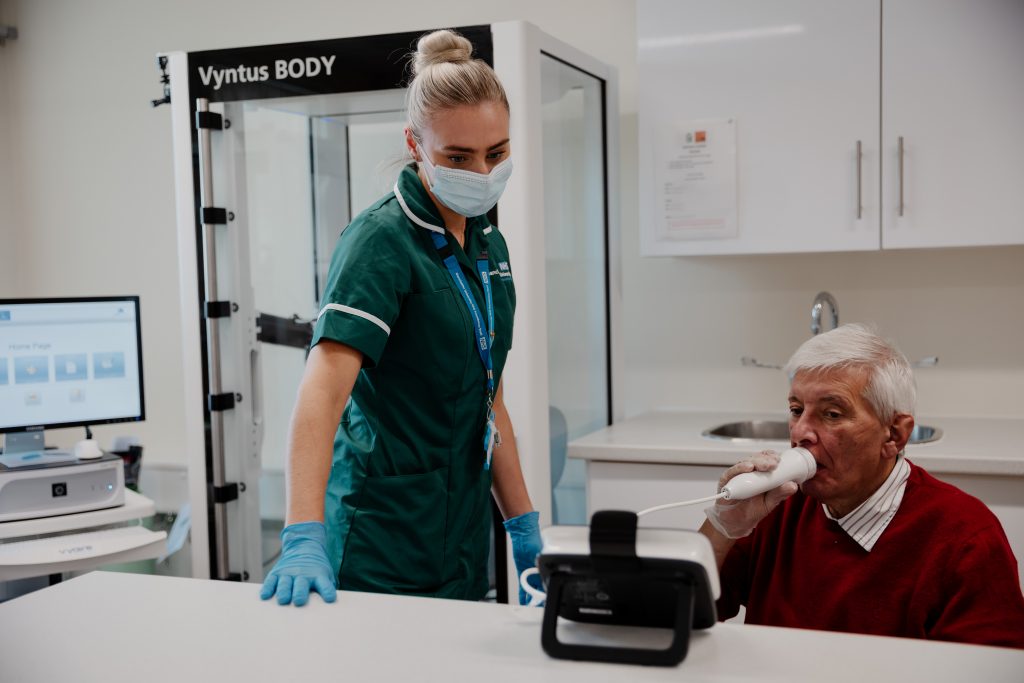 The Manchester Clinical Research Facility established its dedicated experimental medicine facilities there in 2012.
Specialist research areas at Manchester CRF at Wythenshawe Hospital include:
Aspergillosis
Asthma
Breast cancer
Bronchiectasis
Chronic cough
COPD (chronic obstructive pulmonary disease)
Cystic Fibrosis
Dermatology
Food allergy
Lung fibrosis
Plastic surgery
Five single research treatment rooms
Three treatment chairs.
Adult and paediatric pulmonary physiology laboratories, for lung function assessment, spirometry, multiple breath washout, cardiopulmonary exercise testing.
Challenge chambers for inhalational airway challenges including methacholine, histamine, allergen.
Specialised technologies include advanced cardiac and lung imaging (ventilation MRI), ambulatory cough monitoring, exhaled breath volatiles and measurement of ventilation heterogeneity.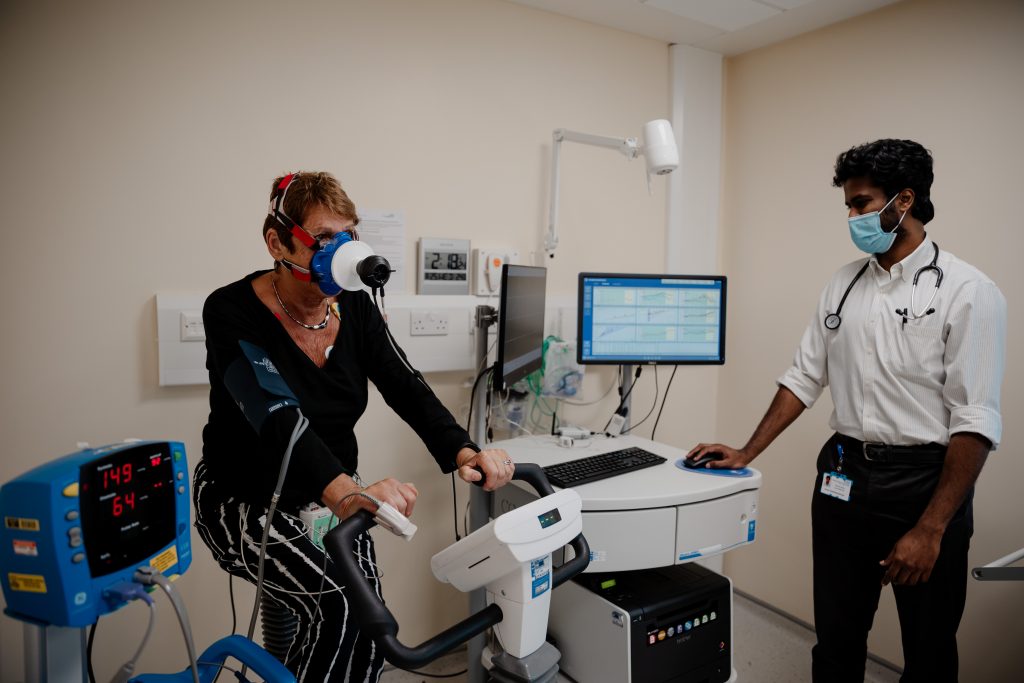 Access to additional specialist facilities supporting CRF studies:
Bronchoscopy Suite – diagnostic and treatment suite
British Heart Foundation Cardiorespiratory 3T MRI scanner
Category 3 Antimicrobial Resistance Laboratory (AMR) – on-site
Wythenshawe Hospital is also home to The North West Lung Centre and The North West Heart Centre. Each amongst the largest centres of their kind in Europe, with specialist services and expertise to drive research and support studies.