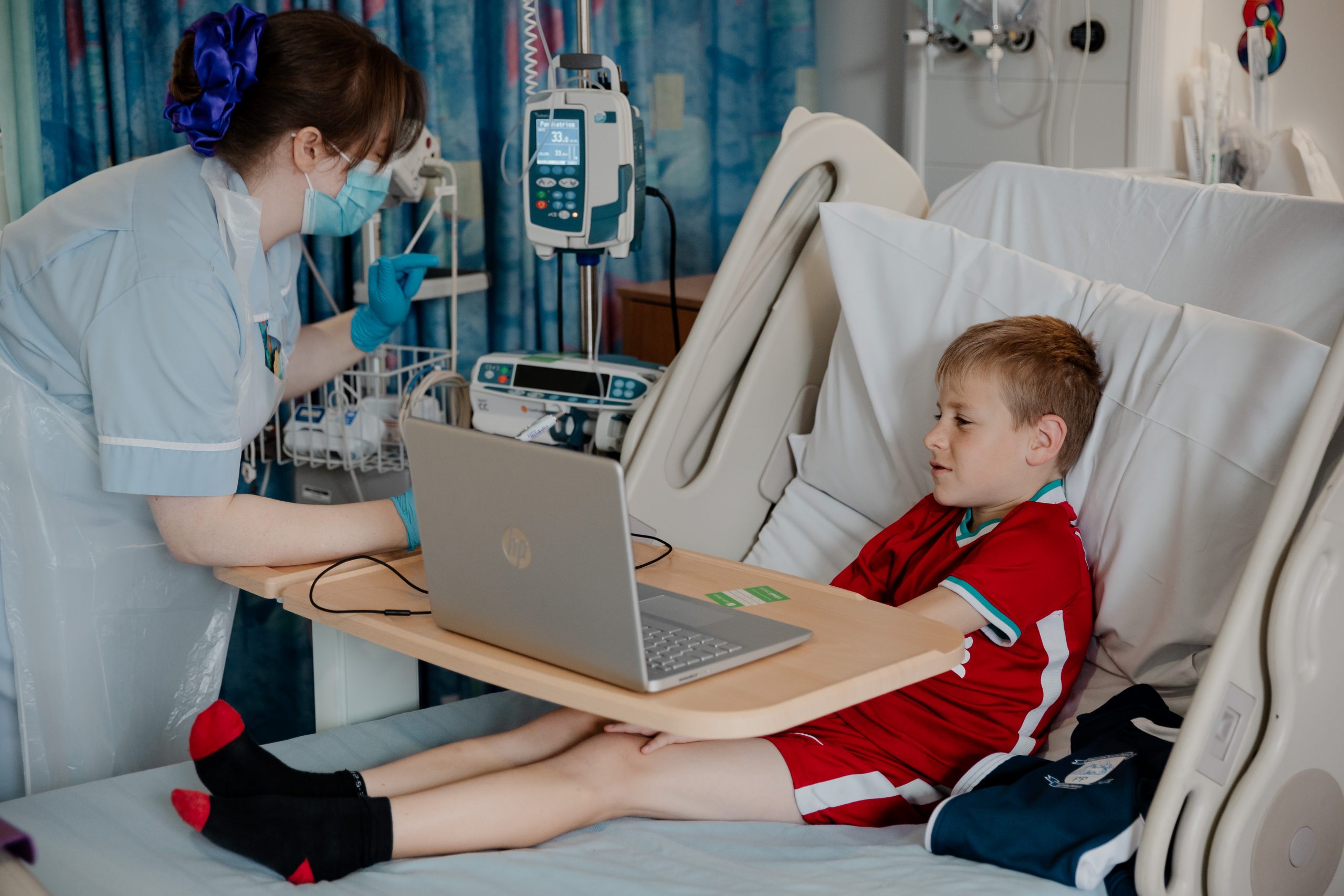 Royal Manchester Children's Hopsital (RMCH) is run by Manchester University NHS Foundation Trust and is the UK's largest and busiest children's hospital.
The Manchester CRF at RMCH was established in 2009 and was the first specialist children's facility in the North West and is one of only a handful across the UK. We have access to all of the hospital's state-of-the-art equipment and resources, so children can take part in our research studies alongside on-going treatment. Our experienced staff are specialists in children's care, with extensive experience in both research studies and clinical practice.
To provide a vibrant, colouorful and engaging environment for our patients and their families, and our  staff, the facility has a themes of 'senses', with five individually decorated rooms based on five senses; see, smell, taste, hear and feel. Each room reflects the exploratory and researching characteristics of the facility, based on drawings by children treated on the ward.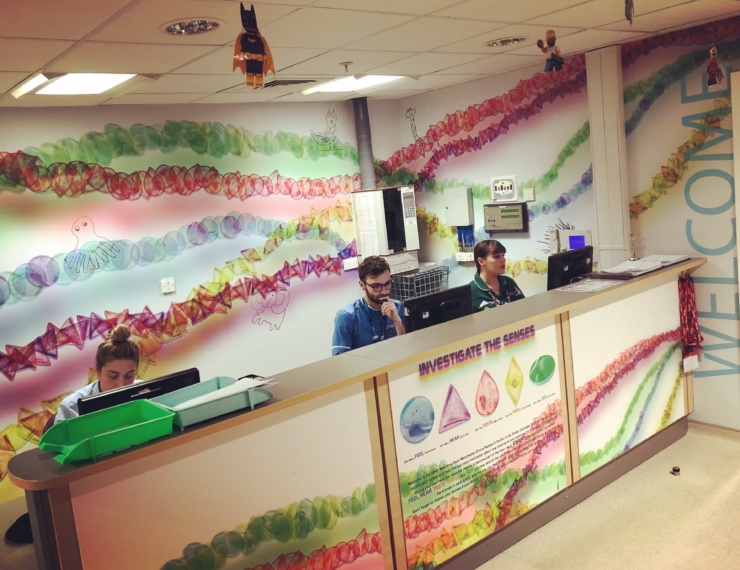 A tour of Manchester CRF at Royal Manchester Children's Hospital
Why is research for children and young people important?
Previously, many of the medicines prescribed to children had only been tested in adults.  Doctors used a series of methods to give new medicines to children, including:
Off-label – where a dose, which is lower than the adult dose, is prescribed to young people
Unlicensed – where the medicine is used outside the terms of the licence – e.g. by giving the medicine in a different form to how it was made. (A large tablet may be ground down into powder and mixed with a liquid, to make it easier to swallow).
In 2007, the European Union introduced a legal requirement to ensure that all medicines are researched, developed and authorised to meet the therapeutic needs of children.  This requirement was introduced to ensure that suitable, authorised medicines are available for young people, and to reduce the chance of the medicine being ineffective or leading to side effects.
Taking part in a research study will not affect the normal care children receive, and all clinical staff involved in normal care will be aware of participation in the research study.  It may also mean that new medication can be prescribed to help with the treatment.
Study lengths and visits
The type of research study children take part it will determine how long their stay at Manchester CRF at RMCH lasts, and the frequency of visits they need to make. Study  stays can  last from a few hours to several days.
When overnight stays are required we suggest bringing an overnight bag with toiletries, pyjamas and a change of clothes. We also provide pull-down beds at the side of the child's bed for one parent or carer to stay overnight.